The Burger Post is a mobile catering company like you've never seen before.
Our vans have been designed with class and style in mind, throwing out the 'traditional' idea of what a burger van should be, allowing us to blend in even at the poshest occasions!
Our Burger Catering services includes:
Incredible Gourmet Burgers
Made-to-Order burgers and fries
Breakfast menu (on request)
Refreshing cold drinks incl. alcohol (on request)
Well trained chef and server for great customer service
A stylish van that fits in at any occasion
We make incredible tasting burgers, worthy of being served at any restaurant. We use the finest of ingredients sourced locally - We support local butchers and farms to really guarantee quality. We've catered for a wide spectrums of events, from weddings and parties to even movie sets. Our 5-star rating is a testament to not only our great taste but also our great service.
About Us
The Burger Post was started earlier this year by 2 brothers, Harry and Charlie. They were both raised in the catering industry with their parents running their own restaurant. They've worked every job in the food industry, seen what it takes to run a successful business, so know and understand the importance of great hospitality and food!
The Burger Post is like no other burger van out there. It throws away the traditional, greasy white van image for a more stylish sleek look. The whole van has been made from the ground up; with only the best equipment and custom-made interior.
We've done events for celebrities, embassies and setup on castle grounds - It was very importance to us to be able to blend into any environment!
In our short time we've gone from 2 brothers to now 40+ employees - With such growth we knew that training and keeping our standards in was needed! We train every staff member in house not only to cook but also on customer service!
We really wanted to bring the same standards held in restaurants to mobile catering! Our warehouse is fitted with a commercial kitchen and prep staff, so no event is too large for us.
Our sales team is also in house and have been trained to be able to help with any enquiry! We have a mechanic on site to keep up with all repairs and maintenance on our vehicles - meaning our vans are kept in top shape, so breaking down is not a concern!
We've come a long way from just a 'burger van,' we're now setting the bar for others to follow.
Specials
Check Our Specials
Desserts
As well as great burgers we also have a wonderful selection of delicious deserts that will leave any person who tries with a huge smile on their face!
Our Home-made apple crumble is made in a wood fired oven for that extra je ne sais quoi!
Our homemade Tiramisu is so special we keep the recipe locked in a safe! We were fortunate enough to spend some time in Naples where we were gifted knowledge on how to make incredible Tiramisu just like the locals and Oh my is it good! - This desert will leave your guests longing for more!
Lastly, we have our signature Eton mess which is made with seasonal fruits, Italian meringue, fresh whipped cream and Italian custard! What's not to love about that!
Although first impressions matter it's the ending impression people seem to remember the most - Although we're confident in our complete service, our desert guarantees satisfaction with your guests! It's almost unfair how good they are!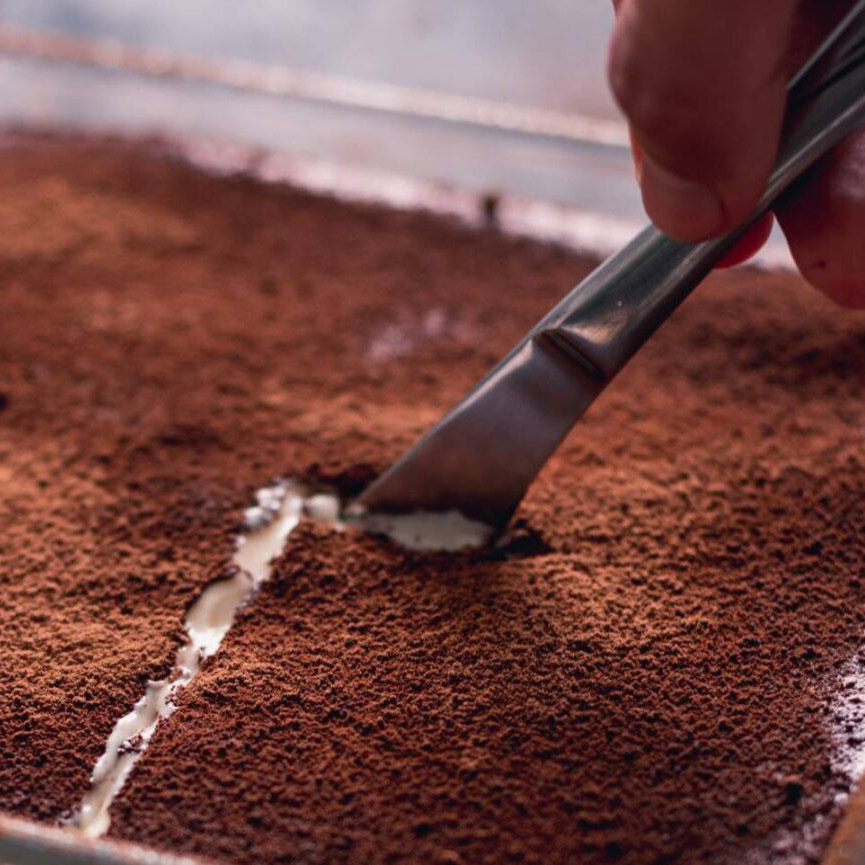 Salads / Starters
Don't want to start with burgers? No problem!
We offer a wide selection of starters and salads to keep guests happy! We can prepare and serve any starter on our menu fresh on the day (with prior arrangement).
Our Naples Carpese, in particular, goes down well with any event we do! Made with fresh mozzarella, ripe tomatoes, homemade basil pesto, incredible olive oil and a touch of balsamic vinegar. We've seen guests consume 3 servings, knowing they had a burger coming! They're really that good!!!!
Our Kalamata Pasta salad is also a great option! Made with fresh pasta, Kalamata olives and green olives, tomato with parmesan, fresh mozzarella cheese & olive dressing - We could probably call ourselves the Pasta Post with how good this is!
We have some amazing salad and pasta options available and can also be flexible with creating the perfect starter option.
Breakfast Catering
If breakfast is what you need, then breakfast is what we can do!
Our van are available 7 days a week and at any hour.
Like our burgers, our breakfast menu is also made with the best ingredients! Cumberland sausages, butchers bacon and locally sourced organic eggs are the staples of any good fry up!
What makes us different is, our team can also work with you on creating a breakfast menu suitable for your needs - be it Vegetarian, Vegan, Halal, Kosher or Gluten free and everything in between we are able to cater for your needs!
We recently worked with Netflix where breakfast was needed in the morning and burgers were needed for lunch, so whatever is required, we can do it!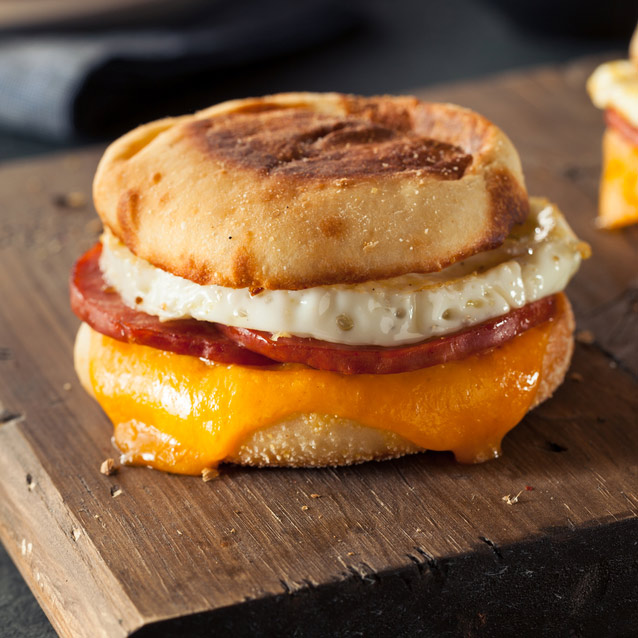 Our Events
Here at burger post we aim to please!
We've catered for a wide variety of events, of all shapes and sizes! From weddings, kids' birthdays, adult birthdays, cooperate parties, firework shows, festivals, movie sets, red carpet events, bar mitzvahs, celebrity parties, easter parties, Christmas parties, work sites, hen & stag dos and many, many others.
Our vans maintained constantly and our event team are available any time 7 days a week! Whatever the occasion, whatever the location - next to the sea, up a mountain, in the city…. we are the guys to hire!
Weddings
Our favourite kind of events to do are weddings! Being part of someone's special day means the world to us! That's why when it comes to weddings, we really try to go that extra mile to make sure you and your guests have the most amazing day!
We've done over 100 weddings since starting and have learnt that no two are alike. Every one that we've attended has been unique and special in its own kind of way.
Be it in a small village, the middle of a forest, the heart of the bustling city or by the sea the Burger Post has seen and attended its fair share of events!
It's because of weddings that we made it a priority when it came to training our staff on their hospitality! It really is our priority to make sure that weddings, above all, go flawlessly when it comes to catering!
Our menu caters for all with Vegetarian, Vegan, Gluten free, Halal and Kosher options. We also offer incredible starters and deserts that will leave your guests begging for more!
Our vans are designed to fit in anywhere but we understand if we're something you'd like slightly hidden that's why we can either do a made to order service which allows guests to order exactly what they like or serve a pre-arranged buffet style - It's your special day so whatever you like, we're flexible!
Just know we make sure that each and every one of your guests is properly fed and left smiling so that they can dance the night away!
Check out some of our 5-star reviews to see what some of our wedding clients have to say about us!
Film Industry
When it comes to film shoots, we're a no brainer!
No matter what the production size, location, time or weather we're able to help.
What makes us the right choice for you is, we understand how important and time sensitive movie sets can be, with days scheduled normally down to the minute; the last thing you need is a food company who's not prepared - We have a team of 40, a professional kitchen and trained chefs who prep everything beforehand to allow ease of serving on the day! Our team is trained to help make events run smoothly and who understand the importance of being flexible, meaning your crew gets fed on time, actors remain nourished and everybody is happy, especially the Director!
We've worked with the giants: Netflix, Walt Disney, Warner Bros, Marvel and have worked with smaller productions too. Regardless of the requirements we've been able to help.
Our vans can be set-up anywhere at any time of day, we've been on film lots, we've been in fields galaxies far, far away - Our reputation for great service and delicious food makes us an easy choice when it comes to serving the Movie and Television industry.
It doesn't matter if it's a thunderstorm outside or scorching hot, if the cameras are still rolling then we are too!
Corporate Parties
No one knows how to have fun more than us!
We've done birthdays, eater egg hunts, anniversaries, costume parties…. we've been part of hundreds of events this year, simply put, we love being part of the celebration and we love seeing people surprised by how good we are!
Our menu is incredible - Fantastic Gourmet Burgers made with the best ingredients, a van which screams style and staff who know how to have fun and make you and your guests feel special and more importantly full!
Check out what others have said by checking out our 5-star reviews.
Private Parties
We have worked with a number of fortune 500 companies and served burgers to some of the most famous people in the world.
No matter if your company who has 10 employees or hundreds, we're able to help!
We've catered for staff parties, launches, private events, building sites and everything in between. No matter what it is we're able to bring a level of professionalism that not any 'burger van' companies can.
Not only do company staff love being treated by management which, has proven to increase productivity!
With the size of our company, we're able to handle most food and allergy requirements and with a 5/5 food cleanliness rating you can feel safe when it comes to trusting us.
Be it incredible Gourmet Burgers, Delicious desert or a breakfast menu that will start any person's day right we're able to deliver a stress free, professional service every time!
We're also a company tax right off PLUS we are VAT registered so even more money can be claimed back! What's not to love!
Testimonials
What our customers saying about us
Proper gourmet burgers, the guests were over the moon and so was I. Very well priced for the quality of the burgers and the service - from getting a quote to the end of our party!
Dabat R
Private Party
We hired the Burger Post for my wife's 30th Birthday. The whole process was efficient, friendly and well managed. Would definitely recommend for a party or wedding!
Dario R
Birthday Party
Brilliant service, hired for a work event and the team catered perfectly I can not fault them one bit. I'm still receiving comments from colleagues asking when we will be booking again!
Roof Inspector
Corporate Event
The Burger Post delivered a top service and helped provide our business the perfect compromise to cancelling our Christmas party. Communication was excellent! The burgers were delicious.
Kirovakov Prod.
Christmas Party
Really friendly team! Great communication and efficiency from start to finish. They cater to any of your needs and really make you feel cared for throughout the whole process.
Navarra C
Private Party
Gallery
Some photos from Our Event Catering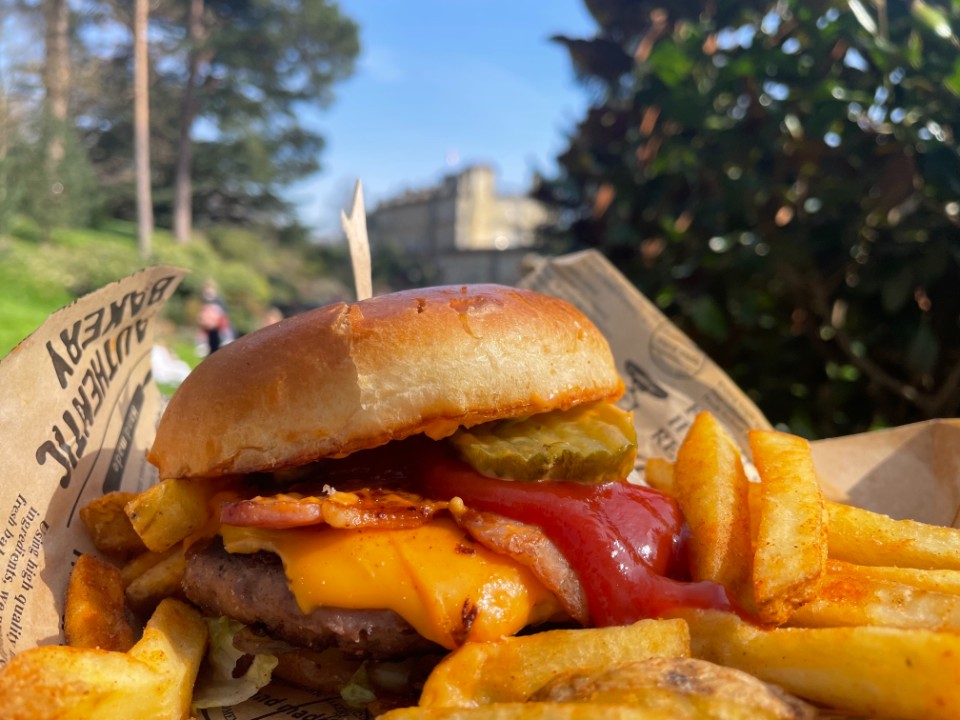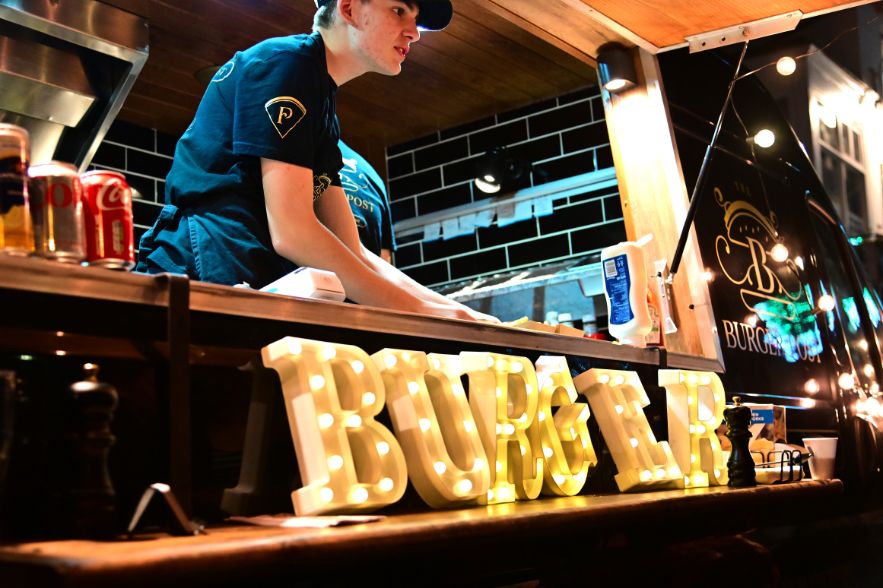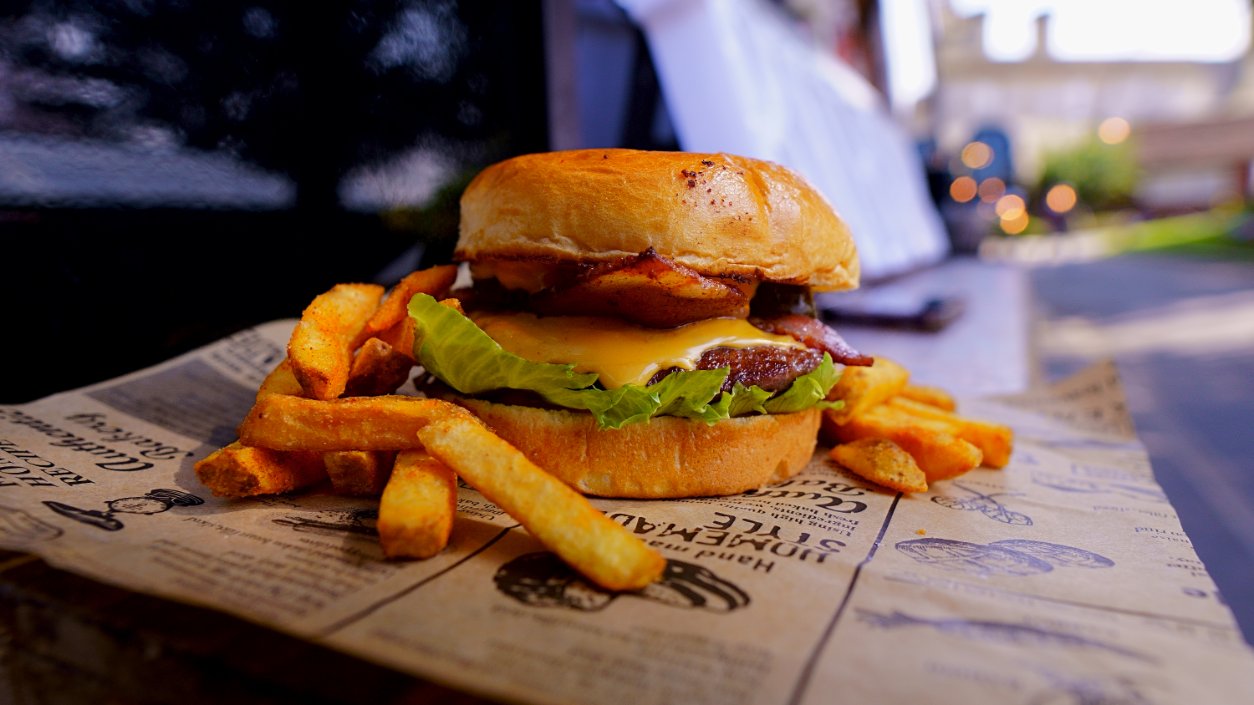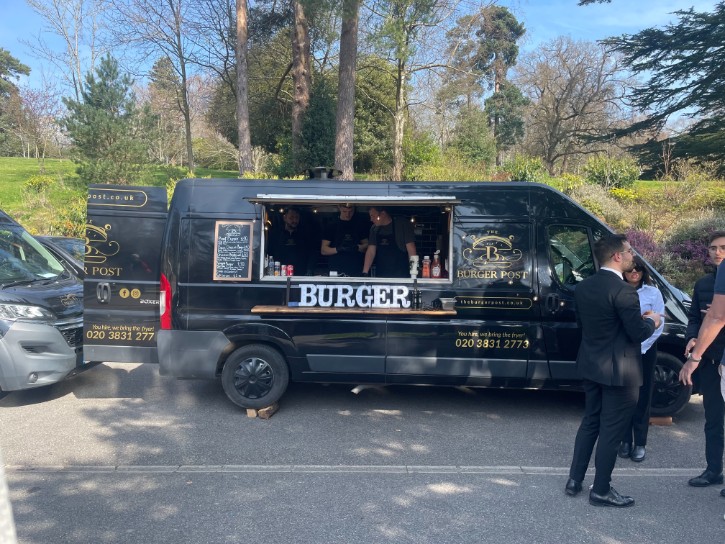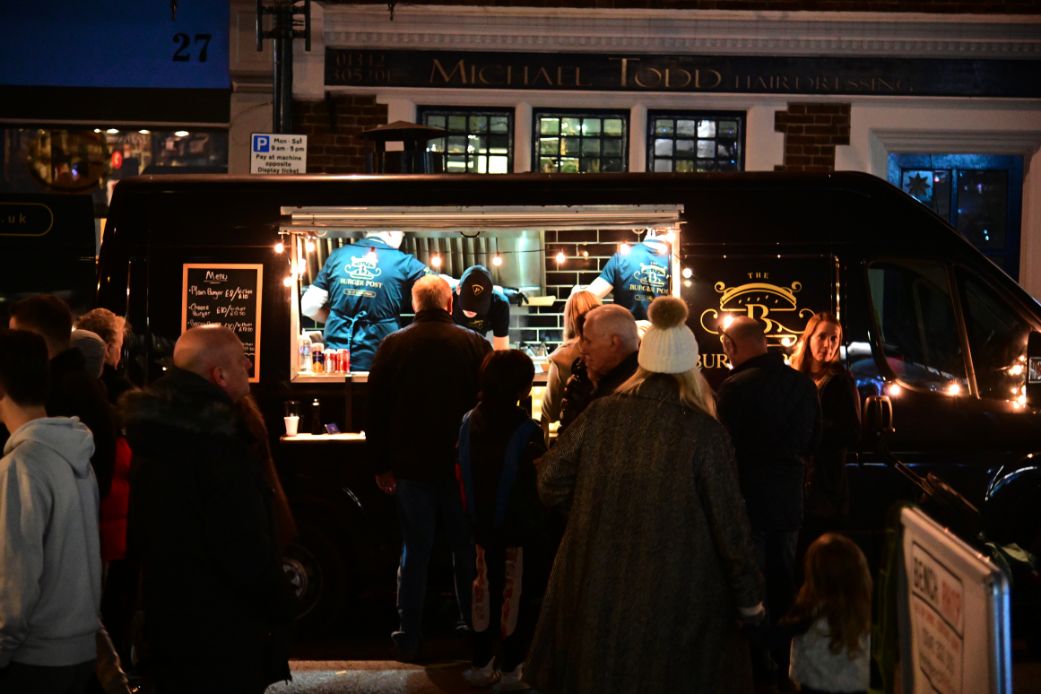 Our Service
We take pride in training each and every one of our staff members, in house, to a very high degree, making sure every burger we serve meets our high standards.
The Burger Post mobile van is available to cater for weddings, parties, corporate events and even building sites!
No matter if it's in the middle of a field, at the top of a mountain or in the hustle and bustle of the city, we can deliver.
As a note our vans can also do breakfast catering if needed!!!!
If you'd like a stress-free catering experience, great food with great service the please fill in our contact form here, for a detailed quote and one of our team will be in touch shortly.
Regardless of when or where you need us, we are the guys to call!
We cover all of hte following areas:
Get a Quote
Phone The Burger Post now to get a no cost quotation and to verify our availability. Or even submit the Quote Request Form underneath and we'll get back to you soon
Location:
London, England, United Kingdom
Call:
Open Hours:
Monday-Sunday:
09:00 AM - 18:00 PM
Email:
events@theburgerpost.co.uk